Number 10 welcomes first generation of 'Unlocked' prison officers
Number 10 welcomes first generation of 'Unlocked' prison officers
++ First generation of elite prison officer scheme congratulated by Lord Chancellor ++
++ Early success drives Northern expansion ++
After two years working in prisons, the first ever class of Unlocked Graduate prison officers complete the programme this month. They celebrated their achievement with a visit to Number 10 this week to meet the Secretary of State for Justice David Gauke and Prisons Minister Robert Buckland.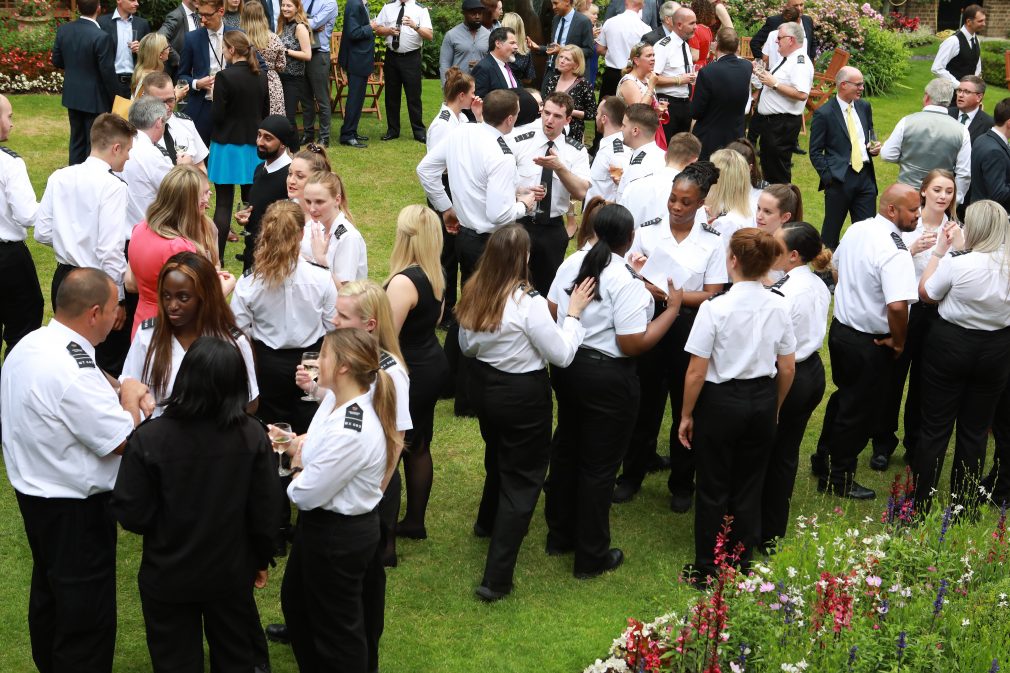 The Justice Minister announced that demand for the programme has been such it will formally into the North this year.
The officers completing the programme this year competed with 600 graduates to claim one of 50 places on the scheme in 2017.
From the first these officers bucked traditional expectations of prison officers: 8 in 10 are women, and 1 in 5 (20%) came from a Black, Asian or Minority Ethnic (BAME) background.
Getting a place was only the first challenge. While working as full-time frontline prison officers in HMPs Brixton, Coldingley, Downview, High Down, Isis and Wandsworth, these officers were also required to undertake a rigorous programme of study to complete a Master's degree focused on system reform in prisons. Working with experienced mentoring prison officers they were challenged to continually improve as well as identifying improvements they could implement in their prisons.  These ideas ranged from revamping the induction process at HMP Brixton to changing how medicines are dispensed at HMP Wandsworth.
All the founding Governors said they would be keen to welcome more Unlocked officers in coming years.
Jack, one of the first generation of Unlocked Graduates and currently a prison officer at a central London prison said:
"I can't quite believe this amazing two years are over but I'm so proud of what the first generation of Unlocked Graduates has achieved. Our work would not have been possible without the support of amazing colleagues in the prison service, as well as our brilliant mentors.
"I'm looking forward to seeing what my fellow Unlocked officers do next. I know many of us will carry on working as prison officers continuing to play a crucial role on the frontline of the prison service, some will progress even further up the ranks of the prison service and others will go on to give prison officers a voice in government, civil society and charities."
Natasha Porter, founder and CEO of Unlocked Graduates said:
"When we started recruiting for prison officers on the campuses of the best universities in the UK we faced a lot of scepticism but we know that prison officers can be the agent of change in prisons. The idea that top graduates do not consider this incredibly role as a possible career highlights just how undervalued the role of prison officer is in our society.
"Our pioneer officers proved our theory: they have achieved amazing things in their two years. They have literally saved lives and made a thousand tiny differences in the prisons where they have worked. Critically, their achievements have only been possible thanks to the support and experience of the prison officers they have worked alongside and learned from for the last two years.
"Whether they now stay in the prison service or move into other sectors, they will bring with them a profound understanding social challenges that exist in our prisons. They have also gained incredible leadership skills that will stand them in good stead no matter where they go."
Justice Secretary, David Gauke said:
"I want to congratulate all of the Unlocked Graduates and the prison officers they have been working alongside for their tireless work – their desire to make a difference is inspiring.
"Prison officer numbers are at their highest level since 2012 which is vital to ensuring prisons can fulfil their purpose of protecting the public, reducing reoffending and rehabilitating offenders."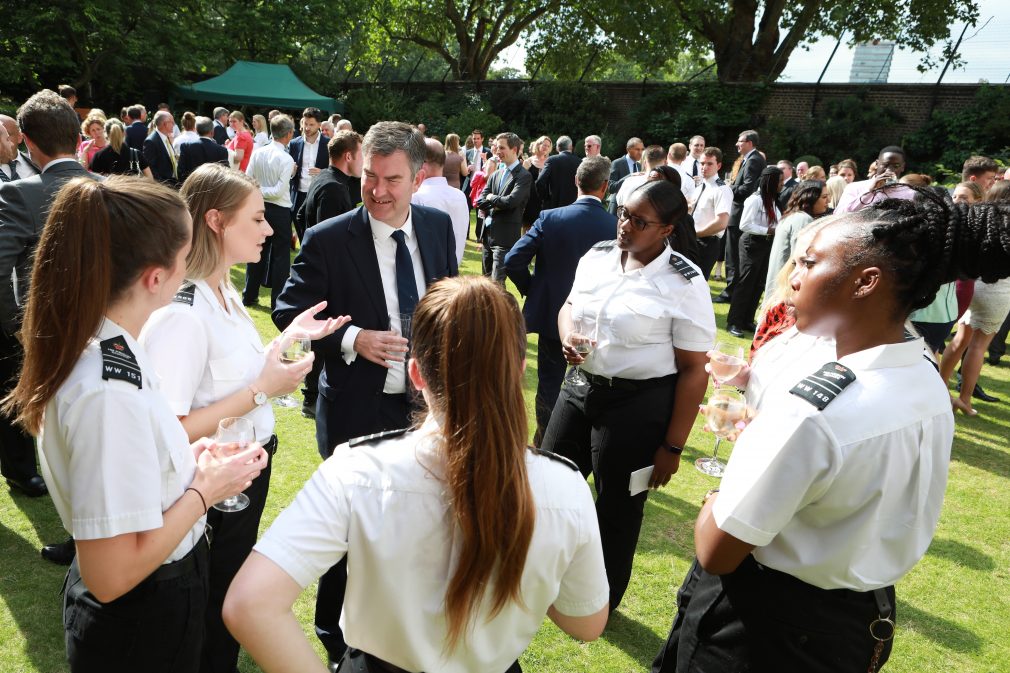 Given the challenging nature of the role they took on, it is particularly exciting to note that the majority of the 52 officers who started the programme stayed for the full two years. Just 11 who started decided to leave (for a variety of reasons).  A further five did not complete the Master's programme, but continued to work as prison officers.
Minister announces Northern expansion
Only two years after launch, an unprecedented demand from graduates who want to work as prison officers has led to the Ministry of Justice supporting their expansion into the North West.
While the Unlocked programme has had successful applicants from as far away as Scotland, many more would consider applying if they didn't have to relocate to the south of England. This expansion will further increase the number of applications for the programme, enabling Unlocked Graduates to maintain its commitment to bringing fresh talent into the prison system.