Unlocked Graduates is working to change the way we develop society's future leaders and how we think about prisons and prisoners – by focusing on rehabilitation and addressing the terrible damage and cost of reoffending.
Our award-winning leadership development programme recruits outstanding graduates and career changers to become exceptional prison officers. The skills and experience you gain leading reform on the front-line will make you stand out from any crowd.
Play the video "What happens on the inside counts"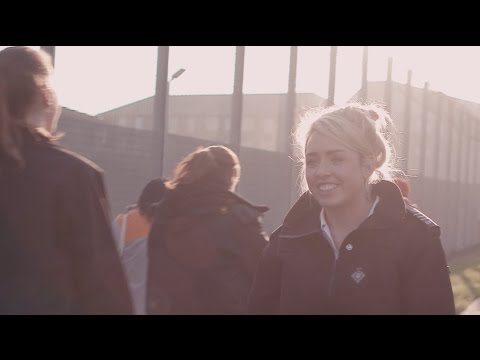 What happens on the inside counts
Unlocked was established in 2016 with the explicit aim of attracting high-calibre graduate talent to work in the UK prison service and inject new ideas, insights, and energy into the rehabilitation of prisoners – to lead change on the inside that delivers change on the outside.
Unlocked participants studied in 23 different subject areas.
Including mathematics, anthropology and music.
Reoffending is one of the biggest challenges facing our country, but by joining Unlocked Graduates you could play a part in reforming the system and supporting some of the most vulnerable people in our society. In return, we offer excellent career development, a fully-funded Master's degree, and opportunities you won't find anywhere else.
The foundation that Unlocked Graduates are getting through their experience will set them up for an amazing career. They are learning how to solve problems fast in a difficult and fluid environment. Their communication skills are really advanced – having been well-honed in the tricky operational environment that they are working in. Experts in building rapport and trust. These are just the kinds of qualities that we look for in our people.

Nicholas Fox

, Partner, KPMG LLP
The Unlocked Graduates programme was one of the key recommendations of the Coates' Review of prison education, a report that argued that education needs to be put at the heart of the prison service if Government is serious about the rehabilitation of prisoners.
Since launching, we've recruited hundreds of future leaders who are already making a real difference to the people in their care.
To read more about us, click here.