Unlocked Graduates is a new programme and a dramatically different proposition from many graduate opportunities. Here's some advice on how to make the best of your application.
Our selection process is designed to test your potential, so don't worry if you are not the finished product at this stage. In order to improve your chances of success, we recommend the following:
Use the available resources – we run regular workshops online and Q & As with our participants which offers great insight and useful information so we strongly recommend you attend one of these if submitting an application.
Understand the role – thoroughly read our website and case studies of people involved in the prison system, and think carefully about your reasons for applying to the programme.
Assess the attributes – you may have experience of demonstrating some of these qualities in the past. If you don't, think about how you would apply your skill set to demonstrating these core attributes.
Take your time – don't rush. Think about each question and don't be afraid to go with your instinct on how you would deal with a situation. On the video interview, use all the time available to think about your answer and have a pen and paper handy for any notes.
Prepare well – find out more about the role and life in prisons in advance of the assessment centre and think of any questions you may have. This is also your opportunity to find out more.
Use a quiet place – try to complete all the activities in an area where you won't be easily distracted and where there is minimal background noise.
Be professional – even though the activities are virtual, it is still important to dress appropriately, be on time and behave in a professional manner.
Relax – you will perform at your best if you are calm and relaxed. The assessment centre is designed to challenge you, so make sure you are rested and ready for the day.
Be organised – remember to bring any required documentation with you on the day as this will help you feel relaxed and prepared.
Test your equipment – as all of our activities are now virtual, please make sure you are using an appropriate device and test the microphone/speakers work before you complete an activity. Let the team know if you have any problems. Don't forget to check your Wifi connection too!
Play the video "The Unlocked Recruitment Process"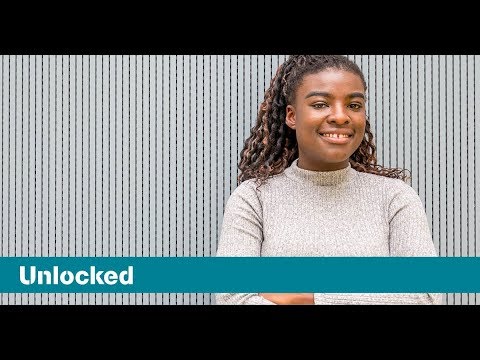 The Unlocked Recruitment Process
From the point of receiving your conditional offer to the beginning of the Summer Institute, you'll complete various conditions, which will need to be fulfilled in order to start the programme. You will have a Recruitment Officer as your main point of contact who will support you through this process so please discuss any concerns that you have with them.
Your offer journey will include a health and fitness test, a prison immersion day, completing the Ministry of Justice vetting process, and providing evidence of your qualifications. You can select when to take your fitness test and attend the prison immersion day that best suits your schedule.

Explore some real life prison scenarios