Supporters and placements

Back to top
Unlocked Graduates is a prestigious programme with influential supporters. Government, charities and respected employers recognise the importance of our work, and value the attributes and experience of our participants.
Our partners are committed to supporting rehabilitation and know that the skills and strategies you will develop with Unlocked will transfer directly to other professional environments.
During the two-year Unlocked programme, participants will have the opportunity to complete work placements with some of these organisations. This is very much a two-way exchange, enabling you to broaden your experience and bring new skills back to your prison while the partner organisation benefits from your unique perspective.
Work placements in the past have included a diverse range of sectors including the civil service, management consultancies, football clubs, law firms, third sector organisations, and theatre companies.
At the end of the two years, our Ambassador team will support you to find your next opportunity – whether that is in the prison service, or outside in the corporate world or charity sector.
We also work closely with the other public service graduate schemes to ensure we learn from other sectors
Play the video "Opportunities on the Programme"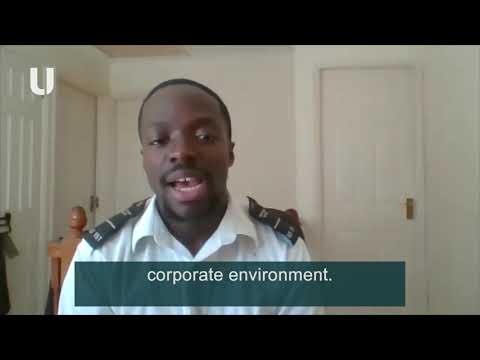 Opportunities on the Programme
In the new machine age, the skills that will be important for successful careers will be problem solving, flexible thinking, creativity and emotional intelligence. Unlocked Graduates will develop each of these capabilities very quickly, making them very attractive to organisations such as EY.

Riaz Shah

, Partner, Global Talent, EY