Prison should lead to more than a return visit
GEORGII, 2018 cohort
Prison should lead to more than a return visit
Why prison officers?
We believe the way you change prisons and break cycles of reoffending is through prison officers. The prison officer is the only professional who can build a relationship with every single prisoner – including the most vulnerable and challenging.
Our theory of change
We recruit, train and challenge outstanding individuals to lead prisoner rehabilitation with the aim of creating high-performing leaders who will break the cycles of reoffending in prisons and throughout society.
The Coates Review of Prison Education revealed that, even if it was possible to fix all the problems found in prison classrooms, it could still not make a difference to the most vulnerable and difficult prisoners.
These are the individuals who never make it through the series of locked doors to spend time with a teacher. Often, the only professional who reaches this group of prisoners is the officer, and if they ever do reach a teacher, it is because a prison officer has encouraged them to attend education.
Play the video "Karan's wider impact"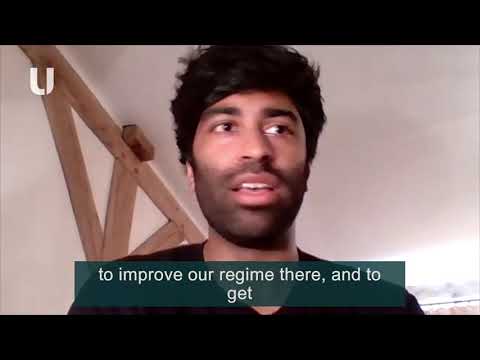 As a leadership development programme, participants are developing transferable skills that allow them to create and drive improvements from small- to large-scale in a variety of contexts.
We encourage our officers to go beyond the day-to-day of the role and think bigger – we want them to spot opportunities to fix some of the problems facing their prisons, with the overarching aim to aid the rehabilitation of the prisoners in their care.
I believe that Unlocked officers are slowly raising the levels of performance and progressive thinking and this is being viewed as a positive by people in and out of the service.

Prison Governor
A prison officer is integral to anyone's prison experience. If you ask anyone who's served time or is serving time, they'll tell you that a good officer can make all the difference. A bad officer can make all the difference. So, it's intrinsic, really, to how someone does when they're going through their sentence.

Femi

, Ex-Prisoner