'What. The F…?' Unlocked Graduates wins a RAD award
'What. The F…?' Unlocked Graduates wins a RAD award
#If you have seen it yet, you're about to find out why our flagship 'What. The. F…' campaign has won a RAD award for the 'Best Single Use of Video'.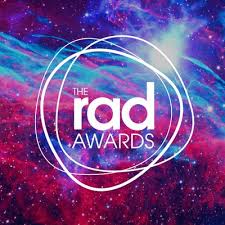 We knew we were onto a winner when SMRS came to us with the funny, bold and irreverent concept in 2019. The 'What. The. F…' video playfully parodies the reactions Unlocked Graduates get from friends and family when they talk about their work as frontline prison officers.
Here's what the RAD judges had to say:
"Our judges thought this campaign was full of personality with a thought-provoking script that acknowledged the reactions candidates can get when they say they want to become a prison officer. They liked that it didn't shy away from the hardships of working in a prison but felt real and authentic at the same time."
The video was produced by SMRS in partnership with Fifty One Films.